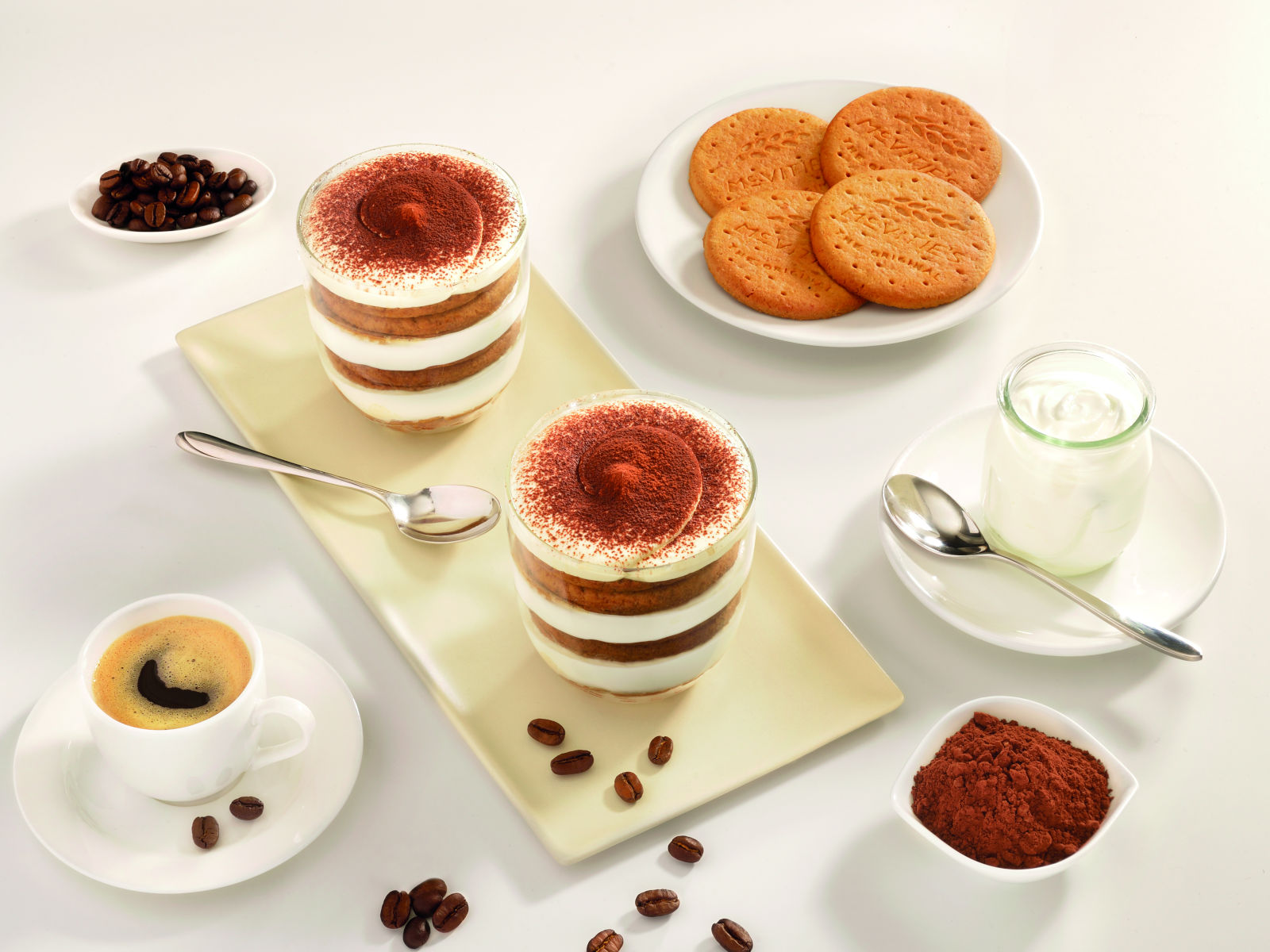 250 g McVitie's Original Digestive biscuits
250 g white yogurt
3 cups of coffee
1 cup of water
1 tablespoon of rum
1 tablespoon of honey (optional)
1 tablespoon of sugar
1 tablespoon of unsweetened cocoa powder
5 drops of vanilla essence (optional)

1. Take a cup for each guest and 3 McVitie's Original Digestive biscuits for each.
2. Soak a biscuit in the coffee (add the rum to taste), place it on the bottom of one of the cups, then cover it with plain yogurt previously sweetened with honey. Follow the same procedure for the other two biscuits that will form each individual cup.
3. Top it all off with a sprinkle of unsweetened cocoa powder. Here is a very fast and delicious interpretation of Tiramisu!